I don't like oily soups, so this particular recipe got a twist from me.
What you need:
1/2K of chicken breast fillet diced
1/2K of elbow macaroni
2 small carrots thinly sliced diagonally
1 small cabbage head shredded
3 cloves of garlic minced
1 medium onion finely chopped
1 small can of evaporated milk
1 cup of water
2 tablespoons of olive oil or 1 tablespoon of lite-butter
salt and pepper to taste
What to do:
In your soup pot, saute the garlic, onion, chicken and carrots in butter or olive oil.
Add the water once the chicken is cooked and let boil.
Put the macaroni in until the pasta is al dente (don't you just hate soggy pasta?)
Once the pasta is done, add the milk, salt and pepper to taste and simmer for 5 minutes. Before turning off the heat, add the cabbage and turn off the heat when the cabbage is half cooked.
When it's done, sprinkle some powdered cayenne pepper and serve with toasted bread.
Particularly yummy during the cold season.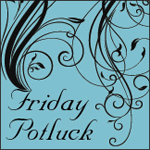 Update: 07 July 2017: Sorry for the missing photos. My images used to be hosted on Photobucket and Now I can't download them to transfer them to another site so I can show them again here.