January 25th, hubby requested that I make something Mexican for our anniversary lunch and dinner.
For lunch, I made some soft tacos and chunky tomato salsa (The recipe for the chicken filling and the salsa can be found
HERE
) and for dinner, it was a couple of servings of baked nachos.
I make nachos at times, but this is the first time I "baked" them. I was inspired by the nachos that my friend's brother made when I attended the pre-valentine party last year.
What you'll need
1 250g box of nacho or taco chips
1/4 kilo of lean ground pork (ground beef or chicken will be fine as well)
5 cloves of minced garlic
1 medium onion finely chopped
1 small pouch of tomato sauce
2 teaspoons of basil
1 teaspoon of powdered cayenne pepper or 2 pcs. finely chopped fresh cayenne pepper (Add more if you want it fiery hot. I personally use 2 and half teaspoons of cayenne pepper powder or 3 to 5 pieces of the fresh ones)
1/2 block of grated cheese
1 tablespoon of olive oi
salt and pepper to taste
To prepare
1. Saute garlic and onions in a pan with olive oil.
2. After the onion has caramelized (turned clear) add the meat.
3. Once the meat is cooked, season it with cayenne powder, basil, salt and pepper.
4. Add the tomato sauce and simmer on low heat for three minutes.
5. Arrange nachos on a baking pan (I used the flat "baking" pan of the oven toaster), put some meat sauce and top it with the grated cheese.
6. You don't need an oven to make this, just put the pan in a pre-heated oven toaster, "bake" for 3 minutes.
7. Serve with the chunky salsa and enjoy.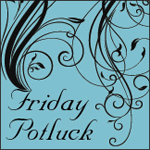 Update: 07 July 2017: Sorry for the missing photos. My images used to be hosted on Photobucket and Now I can't download them to transfer them to another site so I can show them again here.