One of the desserts that make me drool literally is a good serving of leche flan. My mom taught me how to make some but she was quick to admit that she never learned my deceased grandfather's recipe.
I have tried so many different leche flans from so many different stores and I only fell in love with two. One of them was from a neighbor selling some and the other is the leche flan from Lola Consuelo's.
Who would have ever thought of putting coffee in leche flan, I personally never tried it. Anyway walking around Eastwood Mall, we chanced by this stall selling a lot of native delicacies. The seller asked me to try their products and I was quickly drawn to the taste of their Coffee Leche Flan. It was good, not too sweet and not too thick to the point that you'll get overwhelmed by the taste of coffee.
If you want to try their products, please drop by The New Eastwood City Mall Food Bazaar on the second floor of the mall.
Or you can contact
Lola Consuelo's Heirloom Recipes
8284474
0920-927.8188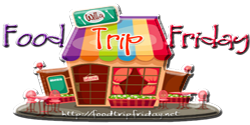 Brightest Blessings!
Halie
Update: 07 July 2017: Sorry for the missing photos. My images used to be hosted on Photobucket and Now I can't download them to transfer them to another site so I can show them again here.