It's my first time to join From My Kitchen
Mommy Dharlz, the host of the meme asks the following questions:
What's your Favorite Gadget/Tool to Use? And what have you prepared from your kitchen?
And here are my answers:
(1) My favorite gadget/tool/equipment in the kitchen would be the more than 10 year old set of knives that my mom passed on to me. I have a sister who never took much liking to cooking, so when I asked my mom for the set of knives that my aunt gave to her, she didn't think twice. I guess she thought that it would serve me well since I was her little kitchen helper since the age of nine.
(2) What have I prepared? Unfortunately hubby and I woke up late so we decided to just buy something from the neighbor who sells cooked meals.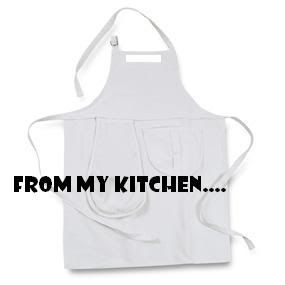 We bought a couple of servings of Nilagang Baboy (pork in simple broth)
I have some fond memories of this dish.
My mom used to prepare something with broth during the colder months of the year and my favorite was Nilaga. She used to say that "Give her (me) a piece of pork and tons of potato, drizzle it with some fish sauce (patis) and she'll survive."
I invite you to join me as I open my meme called Foodie Memories formally next week (Tuesday). The meme will open Tuesday (12MN) Manila Time and will close Friday 12NN (Manila Time).
Let's all walk down memory lane as we talk about our favorite comfort food and the fond memories that we have of them.
Brightest Blessings!
Halie
Update: 07 July 2017: Sorry for the missing photos. My images used to be hosted on Photobucket and Now I can't download them to transfer them to another site so I can show them again here.