It's been quite a while since I experimented on good food in the kitchen. I've been so complacent with the things that I already know how to cook that I fall back on the usual recipes and dishes for the last couple of months.
On my birthday, I decided it's time to take myself out of the rut and try something new. Since asparagus was quite cheap, I made up my mind to come up with something really easy but quite delicious. I was totally scared to put all these ingredients together since I don't know how it would taste like, but hey, here I am now sharing the recipe!
What you'll need:
1 block of tofu, diced into about half an inch squares
1 whole head of garlic, chopped
20 stalks of asparagus, washed
3 tablespoons of olive oil (no substitute)
salt and pepper to taste
What to do:
In a frying pan heat the olive oil and toast the chopped garlic.
Remove half of the toasted garlic and set it aside
Fry the tofu with the garlic until lightly brown
Quickly sear the asparagus stalks with the garlic and tofu for about 1 minute (low heat)
Then salt and pepper to taste before turning off the heat
* To serve
Make a bed from the fried tofu and garlic, place the asparagus stalks on top of the tofu bed, sprinkle with the garlic that you set aside and serve it with a generous amount of your favorite vinaigrette.
** I used a store bought Clara Ole Parmesian Vinaigrette for my dressing
I hope you enjoy preparing and eating this as much as hubby and I did!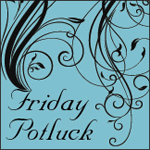 Brightest Blessings!
Halie
Update: 07 July 2017: Sorry for the missing photos. My images used to be hosted on Photobucket and Now I can't download them to transfer them to another site so I can show them again here.